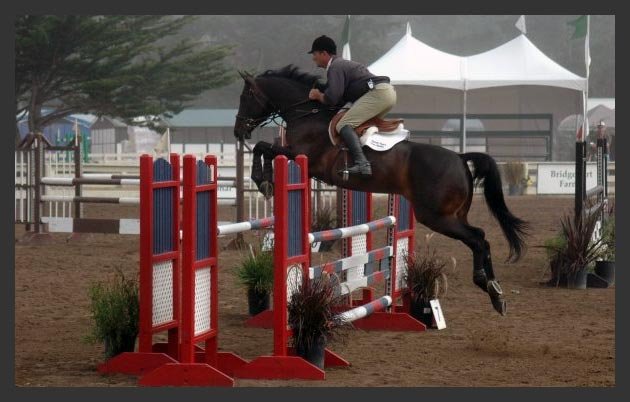 Like many others, Pat's love of horses began at an early age at his home in Ireland where he competed successfully throughout the country in ponies. In 1984 Pat had an opportunity to go for a "week's trial" to Iris Kellet's Riding school where he stayed for many years. He became her second rider under international showjumper John Hall. Pat also was assistant instructor in her yard at Daffodil Lodge in the early 90's.
Pat travelled throughout Europe to work with the best professional riders in the world gaining valuable experience and success in competition, sales and husbandry.
In the 1990's Pat built up a USA portfolio and had many clients traveling to Ireland and Europe to buy horses. His reputation and success led to exporting and selling horses in America. In 1997 Pat saw an opportunity and teamed up with lifetime friend and colleague Kevin Babington to bring Irish and European horses to America. Together they developed a sales program which continues today.
With continuing expansion Pat moved to America and travelled between California and East Coast to assist clients with training during competitions. Settling in San Diego, as assistant trainer to his friend Damien Gardiner (also an Iris Kellet progeny). Following demand from clients Pat went to San Francisco and opened his own training stables at Sunny Hill Farm Walnut Creek where he had horses and riders in training, travelled to shows with clients. All the while continuing with his sales program.
In 2007 Pat had clients and horses most suited to Kevin Babington so he moved to the East Coast where he continued trained and assisted Kevin.
Albert Court Ltd
16003 Via De Santa Fe
Rancho Santa Fe, California 92067
Ph: 858-759-9874